#好玩的活动T.G.I.F开始#
#Enjoyful events start from T.G.I.F#
有没有体验过这样一种感觉:
Have you ever experienced this feeling:
"忘我,忘时。每一个动作和想法都自然而然地接在前一个后面,就像演奏爵士乐。你全身心投入,你的水平发挥到极致。"
"Forget yourself, forget the time. Every movement and thought followed the one before it, like jazz. You put your heart and soul into it.
—— Mihaly Csikszentmihalyic
这就是匈牙利裔美国心理学家米哈里·齐克森米哈里(Mihaly Csikszentmihalyi)提出的「心流体验(Flow)」的概念。指一种完全投入、忘我的状态,忽略时间流逝,宛如置身于一条河流,内心感到深深的满足。
That's what hungarian-american psychologist Mihaly Csikszentmihalyi called 「Flow」. Refers to a state of total devotion and selflessness, ignoring the passage of time and feeling deeply fulfilled just like being in a river.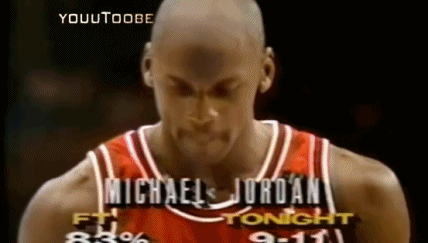 心流产生时,人会有高度的兴奋感及充实感。专心致志,臻于化境即使宇宙之大,万物之多,也能置身事外,达到物我两忘的境地。
When flow occurs, people experience a high sense of excitement and fulfillment. Concentration, even if the universe is large, so many things, but also can stay out of the situation, I forget the situation.
集体心流是什么?
What is group flow?
米哈里·齐克森米哈里同时提到不仅个人可以产生心流,当整个团队都聚焦在同一件事上,达到一种集体的精神状态,则产生「集体心流」。
Mihaly Csikszentmihalyi also said that not only individuals who can generate flow, but also when the whole team is focused on the same thing and reaches a collective state of mind, 「group flow」 could occur.
「集体心流」,顾名思义就是整个团队都聚焦在同一件事上,默契地像共享同一个大脑。集体心流的目标是要把团队成员的想法都连接在一起,不需要过多交流,都了解下一步的行动。
「group flow」, means that the whole team is focused on the same thing, sharing the same brain in a tacit way. The goal of group flow is to connect the ideas of the team members together, without too much communication but knowing what to do next.
本期TGIF, THPer的小伙伴们来到了【一起即兴】。通过在团队活动中运用即兴表演的技巧,来体验神秘的"集体心流"状态。
THPers came to the 【easy improv】for TGIF. We experienced the mysterious state of "group flow" by using the techniques of improvisation in group activities.
游戏训练集体心流
Games train group flow
在【一起即兴】小E的带领下,我们通过"Ta-Da"、"无实物传球"、"连词成信"等5个游戏一步一步进入集体心流。在过程中体会集体心流的要素,使朝夕相处的同事们增进了解,培养了更多的默契。从一开始的"偶像包袱"到最后解放天性,全神贯注地进入合作状态。THPer们全身心投入到活动中与团队融为一体,感受心流的魅力。
Under the guidance of staff E, we entered into the group flow step by step through five games including "ta-da", "pass without object" and "join words into letter". In the process of experiencing the elements of group flow, enhance the understanding of colleagues and developed more tacit understanding. From the beginning of being shy to liberated our nature and absorbed into the state of cooperation at the end. Thpers devoted themselves to the activity and became part of the team, feeling the charm of flow.
本期TGIF:「集体心流」使THP所有人成为一个整体,体会到与小伙伴们的连接,感受到被集体接纳,凝聚了更多的核心力。
Today's TGIF: 「group flow」makes all THP people became a whole, felt the connection with their partners, felt acceptance by the group, and gather ed more core forces.
更多好玩有趣的TGIF尽请期待~
Let's looking forward to more interesting TGIF~
文字 ▏Yui

审稿 ▏Arthur
合作伙伴 ▏一起即兴